We are changing Save Our Earth...
After a hiatus of 6 years, we have begun a radical change of direction to Save Our Earth. No details can be shared yet. We apologise to our loyal readers for the delay in responding to you. Many things have changed in our lives and soon we will be able to share. The Internet has changed a lot in that time as well so will updating our site to be more relevant to today's readers. God bless and see you in 2 months..maybe sooner :-)


Mark & Denise - 15th May 2018



Use of Information on Save Our Earth
We have recenty discovered that a couple of websites have taken all of our information and passed it off as their own on their own website. Actions like this spoil it for everyone else so we have to ask that those wishing to use our information that we have spent 10 years accumulating contact us first.

Obviously any articles used we would ask that a credit is given to our website and the author - this is out of respect. On our website where the article/poem is not our own work, it has been acredited to the original author. Children and college students are free to use the information for their course work without permission.



Earth Day - LRFF gets planting !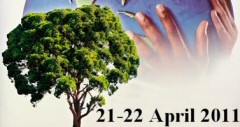 For Earth Day 2011,
La Reserva Forest Foundation
and the Samara Foundation have joined together to host simultaneous events - one in Berlin named "
Let's Get Planting
" which includes entertainment, tree planting and talks on protection of tropical forests, while a second event takes place in Costa Rica, hosted by the Maleku.
LRFF is also working with etnies Shoes to plant 35,000 trees for Earth Day Network's Billion Acts of Green campaign. Tune into
Let's Get Planting
website for live video streaming!
Rio Sol Corridor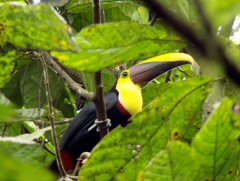 Our friends at La Reserva Forest Foundation are looking for donations to fund their Rio Sol Corridor project.
The Costa Rican government recognised 3000+ hectares as the Maleku territory in 1977, and 33 years later, they still have not been compensated. With the non-indigenous landowners moved off the land, the Maleku will buy this land and convert 2/3 to native forest on which they depend for housing, food and medicine.
This biological corridor will restore the native forest along one side of the Rio Sol. It will return the forest that the flora, fauna and Maleku tribe depend upon for a full life.
The project is part sponsored by Sole Technology, makers of etnies Shoes. The 35,000 trees to be planted in the new corridor are etnies extremely generous contribution............
more
WWF are asking the Save Our Earth community - What Wood You Choose?
WWF, the world's leading conservation body, have just launched a study which has found that companies in the UK are selling items such as kitchen worktops, doors and decking that come from places where illegal logging is having a devastating effect on people and wildlife.............
more
Campaign For The Rainforests
We are asking everyone to send a letter, email and/or fax to tell the World governments that you will no longer ignore
Tropical Rainforest destruction
and that action needs to be taken now to end this catastrophic crime against the Earth, for the sake of our future. Use the sample letter, or your own and send to your World Leader or more and tell them why Rainforest Destruction must end today!...........
more
World Bank Responsibility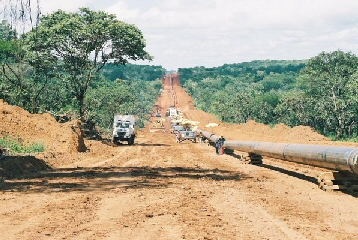 For years, the World Bank has given aid to projects around the Earth, without regard to environmental protection. Despite changing their environmental policy to a 'greener image', we are calling on them to take responsibility for environmental damage caused by projects funded by themselves. ......
more
La Reserva - Costa Rica
La Reserva Forest Foundation
is a non-profit volunteer, educational and scientific charitable organization dedicated to the recovery and preservation of indigenous tropical rainforests in Costa Rica. It began nine years ago on a 100 acre dairy farm overlooking Lake Arenal, in the province of Guanacaste (north central) Costa Rica. Please visit our friends at La Reserva and read about their mission to replant the rainforests.
Earth Changes Predicted in 1992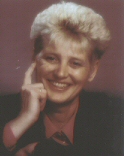 In 1992, Ann Walker, a Spiritualist Medium and author of several books, wrote a report which was sent to the United Nations and World Leaders about what would happen if we did not protect the tropical rainforests - they confirmed the report as 50% correct - the other 50% had yet to happen at that time, but we are seeing these changes now! The climate
can
change naturally but Man has in no doubt accelerated and interfered with this natural occurance as the IPCC stated in their Fourth Assessment Report released in 2007. Please visit
Ann's website
to read more about this remarkable lady.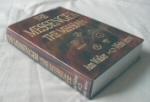 Read Ann Walker & White Arrow's new book - available from Amazon (
USA
and
UK
) and all good book stores.
Global Impact
Ever wondered whether climate change is changing our home? We have been documenting different impacts across the Earth whether they are storms, floods, famine or disease. This new feature also lists news stories relevant to the region. Read the warning signs and we will save the Rainforests....
more
Save Our Earth Blog
Our blog covers many controversial topics and we aim to blog about environmental issues, books, food and health, the Media, beliefs and the New Movement.
Check it out...
more
Latest Posts
Rainforest Petition

Have you signed our Rainforest Petition? Do you want to add your name to the thousands that have already done so? Then help
save the Rainforests and sign the petition today
!...
more
Donations
Thank you to all of you who have asked to pledge money to Save Our Earth to help save the rainforests. Unfortunately we are not a registered charity and as such cannot accept donations.
Therefore we are directing potential donors to
La Reserva Forest Foundation
who are planting much needed trees in the equatorial rainforest regions, where as other organisations who raise money for the forests do not show you where the money has been spent. Although we are not disrepecting these other charities and we hope the money is going to the forests, we know that to combat the damage we have caused to the Earth, we need to afforest the rainforest regions with urgency and La Reserva is doing just that!...
more
Petition Count
0,021,913
visitors want to save the forests
---
Document last updated on Saturday 16 March 2019

Copyright Save Our Earth © 2001-2019
Copyright of articles, information and news remains that of the owner, and permission must be obtained.

---